WHO (World Health Organization) named Deadly CoronaVirus as COVID-19. This was officially announced by the WHO chief Tedros Adhanom Ghebreyesus.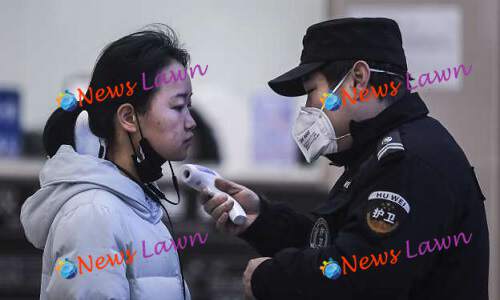 Briefing the media reporters, Tedros has explained the abbreviation of COVID-19. Word 'CO' stands for the Corona 'VI' stands for Virus, 'D' stands for Disease and number '9' stands for the year 2019. Earlier WHO named this disease as "2019-nCoV acute respiratory disease". China named the same disease as "novel coronavirus pneumonia".
The main reason for granting an official name for the Coronavirus is that the name should not resemble a species, place or a person as per the WHO guidelines. In the past Swine Flue has shown a deep impact on the pork industry. Hence to avoid discriminations among the public life.
Already there are some reports about harassments for Chinese worldwide as the name directly indicates China for the origin of this disease.
CoronaVirus was first identified on 31st December 2019. The death toll started increasing from day 1 and now it has crossed over 1100 alone in China. Alone in Hubei province, 103 deaths were reported in a single day. Wuhan is identified as the epic centre of this disease.
Above all these, the virus had an adverse effect not only on the Chinese economy but also on the World economy. WHO has sent a team of medical scientists to China to investigate about the Virus.
Sadly till date, no vaccine has been suggested by any country's medical department to prevent or to cure the latest deadly Coronavirus. Usually, such drug inventions are time taking. Severe Acute Respiratory Syndrome (SARS) during 2002-03 which killed nearly 800 people round the world did not find an exact vaccine. Anyways the virus died before the vaccine got invented. Let us hope that the Coronavirus finds a solution soon as the death toll is rising at an alarming rate.