A global recession is likely to hit the world economy again as COVID-19 is fast-spreading to world companies. Presently it is in 50 countries.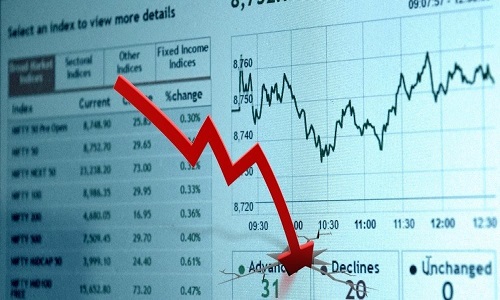 Worldwide, there are now 82,550 COVID-19 cases and 2,810 deaths. WHO has warned COVID-19 may be a slow poison not only to the healths of people but also a challenger for medical sciences to prevent or to contain it from spreading.
As said the COVID-19 or the Corona Virus is a big blow to the Chinese economy which indirectly affected the Global economy. China being the biggest economical power will have an impact on the world economy. Especially the Asian stock markets are getting more affected due to the slow down of the Chinese economy.
Economical experts suggest that last week was the worst week for stock markets after a big blow in the year 2016. Now, there exists the biggest challenge for the world countries – on the one hand, the COVID-19 has to be handled and on the other hand their economy.
South Korea has placed itself in the second spot after China amongst countries that are getting affected by COVID-19. Although China has announced there is a decline in the numbers of COVID-19 affected victims, the economy is nor getting boosted.
Especially exports and tourism industries along with aviation are the most affected by COVID-19. Though the situation is a matter of concern it is creating panic among the investors and hence there is a downfall in the Stock market.
There are 10 new countries that have joined the list of COVID-19 affected countries in the past just 24-hours span. This situation indicates the seriousness as well as the reason for the downfall in trade and business.
As per the World Health Organization (WHO) report, this virus has claimed the highest deaths outside China than any other virus. Hope there will a breakdown of this deadly virus so that the mankind, as well as the economies, will be saved.