On Wednesday, 23rd October 2019, the Indian government cabinet has approved the much-awaited Telecom Public Sector Units – BSNL and MTNL merger.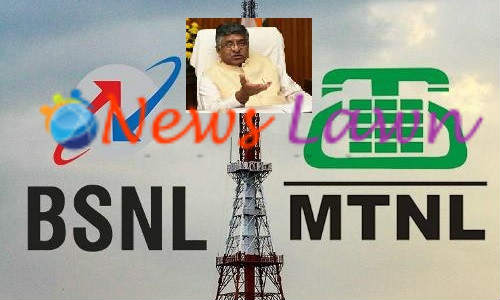 Nearly for the past 10 years the merger decision was kept pending by the Central government due to HR and other reasons. Now, all have been sorted out and the decision has been announced.
Indian Telecom and Information & Technology (IT) Minister Ravi Shankar Prasad clarified the merger as
that BSNL and MTNL are strategic assets of India… they will not be closed, or disinvested, or hived off to any third party,
Telecom Minister has also clarified that the Center will announce a ₹.70,000 crore revival package after the merger. BSNL and MTNL have combined assets net worth ₹.38,000 crore and holds 14% of Mobile business market share in India.
Ravi Shankar has also hoped that by the year 2023, the merged telecom company will yield full and complete operational profits.
BSNL alone captures a mobile market business of 12 crore mobile subscribers which is approximately 11% cent in Indian mobile market share.
Mahanagar Telephone Nigam Limited (MTNL) a state-owned monopoly telecommunications service provider in the metro cities of New Delhi and Mumbai.
Bharat Sanchar Nigam Limited (BSNL) is also a state-owned company that operates in the rest of India.
MTNL is running through deep losses of nearly ₹.3,200 crore in the 2018-19 financial year though its shares listed on the on Bombay Stock Exchange (BSE), London Stock Exchange and New York Stock Exchange.
BSNL is operating with an estimated loss of ₹.13,804 crore in the financial year 2018-19. It is not a listed telecom provider in any of the exchanges.
Apart from the merger, the Central Government of India has also announced the allocation of the 4G spectrum at 2016 prices and administratively.
After the BSNL-MTNL merger, only a few telecom operators are leftover in the Indian Mobile market. Jio which has a strong subscriber base is a tough competitor for Bharati Airtel and Vodafone. The Indian telecom market is one of the toughest competitive markets in the world.