WarnerMedia's Hollywood Movie "Joker" starring Joaquin Phoenix has created an all-time record in Box-office collections globally.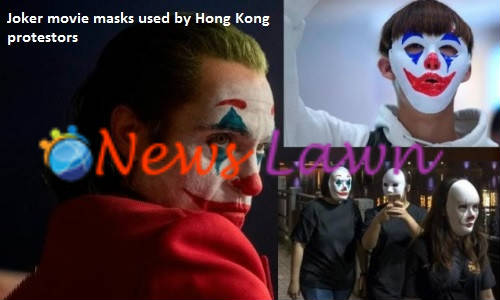 A worldwide total of $853.8 million has been collected as of October 28, 2019. This is the 7th highest-grossing movie of the year 2019. Joker Movie is the highest-grossing R-rated film of all time. Joker movie has been filmed with an approximate budget of Budget $55–70 million.
The Joker movie review noted appreciations even from the critics. It has been released in Hong Kong just a day before the announcement of masks ban in the country as the ongoing protests have been intensified. The pro-democracy protestors wore masks of different types. One among them happened to be a mask used in Joker Movie. Due to which the movie has not been released in China yet.
Though nothing serious harm is done, Joker movie makers have clarified that the masks used in the movie were not intended to be used in the way they have been during the Hong Kong protests and demonstrations.
The Joker movie release is still pending in China. Otherwise, the collections total might have been with different figures.
However, the movie has earned a good reputation in earnings despite some controversial issues like not getting released in China and the usage of Joker movie-style masks during the pro-democracy protests in Hong Kong. Some of the protestors felt like the movie was related to them and in the same manner, the anti-protestors also took that the movie negatively.
Joker movie is Directed by Todd Phillips and Produced by Todd Phillips, Bradley Cooper, and Emma Tillinger Koskoff. This movie is Distributed by Warner Bros. Pictures worldwide.