Newly elected US president, Joe Biden will unveil a sweeping immigration bill on the very first day at his office which will be the fastest pathways to US Citizenship For Immigrants.
Biden takes the oath of office on Wednesday.
It is estimated that the new bill will enable immigrants to get US citizenship in 8-yrs. This bill will facilitate around 11 million people living in the country illegally. This is one of the sweetest news for those who were suffering from previous administrator Trump's harsh immigration policies.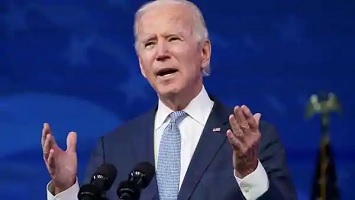 Joe Biden's new immigration policy will in fact cut down the time period for getting US citizenship by the immigrants. This measure is seen as one of the fastest pathways to US Citizenship For Immigrants.
Though there is a concern among the republicans over the security at borders, this bill will make a narrow division among the Congress.
However, the new bill is not as comprehensive as the last major immigration overhaul proposed when Biden was vice president during the Obama administration.
Now what…
Under the legislation, those living in the US as of Jan. 1, 2021, without legal status would have a five-year path to temporary legal status, or a green card, if they pass background checks, pay taxes and fulfil other basic requirements. From there, it's a three-year path to naturalization, if they decide to pursue citizenship.
Drawbacks…
It does not include a robust border security element but rather calls for coming up with strategies.
Nor does it create any new guest worker or other visa programs.
Biden consistently mentioned that he will revoke Trump's immigration policies. If needed, Biden is ready to use his executive powers to reverse the existing policies.
The new immigration policy will also end the prohibition on arrivals from several predominantly Muslim countries.