Till date, consumption or usage or selling of the generic medicines that were not approved in China were considered as illegal. But now China has opened the doors to Indian generic medicines usage.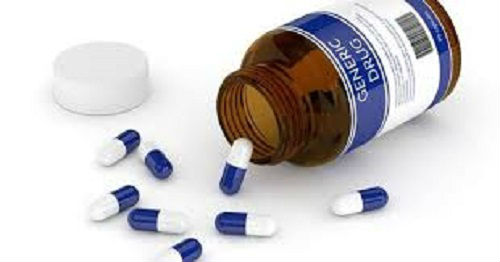 The China's legal amendment news was published in the country's official media paper. According to it
"Article 124 of the newly revised drug administration law stipulates that the import of a small number of drugs that have been legally listed overseas (but) without approval (in China) can be exempted from punishment in minor cases,"
This is a good happening for the Chinese patients who are suffering with some of the deadliest diseases like Cancer. The Generic Medicines are low cost and specially, the Indian Generic medicines are approved of good quality. Hence, there are opportunities for the Indian Generic medicines to establish a mark.
It is believed that the amendment of law for allowing other country's generic medicines entry into China is because of a movie "Dying to Survive". The movie has raised sentiments among the public. Interestingly, a part of that movie was filmed in India. Te story is all about a man selling Indian Generic medicines in China for curing cancer.
Adding weightage to this, director of the policy and regulation department of the State Drug Administration (SDA), Liu Pei, said –
The law underscored China's commitment to pharmaceutical research and development in the general rules section, and added or improved over 10 clauses to encourage innovation,
He also added –
This is really a response to the concerns of the community,
Director of the Center for Healthcare Management and an adjunct professor of economics at the China- Europe International Business School, Cai Jiangnan stated –
Indian drugs are well known internationally for this quality and competitiveness of generic drugs. Chinese generic drug's quality consistency level is still not very high at this point. Chinese enterprises have a lot to learn from Indian generic drugs process and its quality management,
A health law expert and research fellow at the Shanghai Academy of Social Sciences, Liu Changqiu, expressed his view as
Different countries may apply different standards to drugs, but patients should be allowed the right to buy legal foreign drugs as long as they are effective,
However, the revision of the law is still unclear and many questions like the level of relaxation for the usage of medicines, sales policies, etc are to be still declared clearly.
If China clears all the hurdles for importing Generic medicines from abroad, then India will play a key role in Chinese Medical market. Presently, India is the largest supplier of Generic medicines globally. It has around 20% of the Global exports share with respect to Generic medicines.
On the other hand, many Indian and Switzerland based companies have already applied for the registrations to sell in China since 2016.