The Union cabinet Finance minister, Nirmala Sitharaman has announced that 10 banks will be merged with major banks. This merger will take the count of Public Sector banks in India to 12 in total.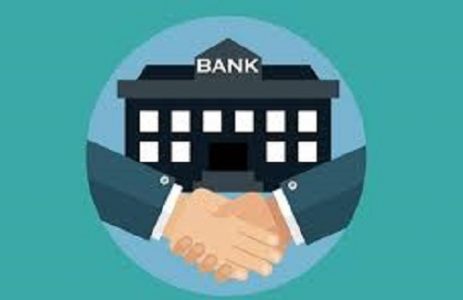 On Friday, Government of India has announced the continuation of mergers in Banking sector. After merging some banks in SBI and BOI, the center has announced that 10 banks will be merged to form 4 major banks.
The details of the merger is a follows:
1943 established Oriental Bank of Commerce with 2,700 branches and 2,621 ATMs will be merged with Punjab National Bank (PNB). Around 2,32,645 crores worth deposits and 2,71,910 Assets will be added to PNB's deposits and assets respectively.
1950 established United Bank of India with 1,999 branches  will add its assets worth Rs. 1,51,530 and deposits of 1,34,983 to PNB's assets and deposits figure. This merger will place PNB as the second larget PSB.
Another merger comprises of 1925 established Syndicate Bank with 1906 established Canara Bank. The merger will add assets of Syndicate Bank worth Rs. 3,12,971 to  Canara bank assets of 7,11,783. All the 4,063 branches will be added to Canara Banks 6,310 branches. Deposits of Syndicate Bank worth Rs. 2,59,883 will be added to deposits of Canara Bank worthing Rs. 5,99,123. This merger will be the 4th largest PSB.
1923 established Andhra Bank will be merged into UBI. Around 2,885 branches with 3,798 ATM facilities and 2,19,853 Crores worth deposits along with 2,54,044 Crores valved assets will be merged into 1919 established Union Bank of India (UBI). Corporation Bank after serving 113 years, established in 1906 will be merged with UBI. At present Corporation Bank has 2,600 branches and over 3,000 ATMs, it has 1,84,564 Crores deposits and 2,13,624 worth assets.
Also Read:- https://newslawn.com/blog/2019/08/28/refusing-to-take-the-economys-care-signs-of-recession/
Andhra Bank and Corporation Bank's merger with Union Bank of India will stand in 5th position.
1907 established Indian Bank will be merged with 1865 established Allahabad Bank. Indian Bank has 2,900 branches along with 2,861. It has 2,42,041 crores worth fixed deposits and 2,80,388 worth of fixed assets. Allahabad bank has 3,503 branches. It has 2,14,330 worth fixed deposits and 2,49,577 crores of assets.
State Bank Of India (SBI), Bank of Baroda (BOB), Punjab National Bank (PNB), Canara Bank, Indian Bank, Union Bank of India (UBI) will remain as largest PSB's.
Bank of India (BOI), Central Bank of India, Indian Overseas Bank, UCO Bank, Bank of Maharashtra, Punjab and Sindh Bank will operate independently.
The step to merge banks is considered to be one of the precautionary measures to curb recession. However, the Modi government has merged banks for the second time.