A senior Chinese Defense official has confirmed that China is Exporting Killer Robots to Saudi Arabia. These Aerial Drones can carry lethal weapons.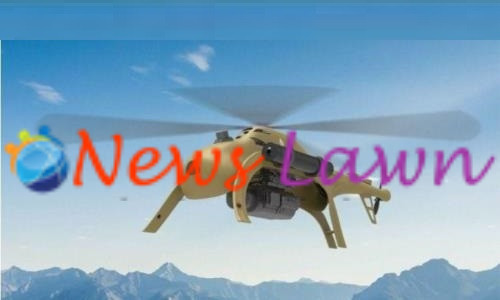 On Tuesday, Saudi Arabia Defense Secretary Mark Esper has stated
As we speak, the Chinese government is already exporting some of its most advanced military aerial drones to the Middle East, as it prepares to export its next-generation stealth UAVs when those come oneline,

In addition, Chinese weapons manufacturers are selling drones advertised as capable of full autonomy, including the ability to conduct lethal targeted strikes.

All signs point to the construction of a 21st-century surveillance state designed to censor speech and deny basic human rights on an unprecedented scale. Look no further than its use of surveillance to systematically repress more than a million Muslim Uighurs,

Beijing has all the power and tools it needs to coerce Chinese industry and academia into supporting its government-led efforts.
Chinese company Ziyan markets the Blowfish A3 helicopter drone outfitted with a machine gun. There are indications that these may be exported to Pakistan and Saudi Arabia.
Ziyan has described the Blowfish A3 helicopter drone's capacity as:
autonomously performs more complex combat missions, including fixed-point timing detection, fixed-range reconnaissance, and targeted precision strikes.
China is already exporting armed autonomous platforms and surveillance AI to other countries. Chinese Autonomous Killer Drones are considered as the next generation war weapons. This may lead to dangerous arm's race in the regions.
Also, read: Weekend of Chaotic Clashes & Protests Braces Hong Kong
On the other hand, United States has raised its concerns over such selling. These Drones are fully automatic. These can target the enemies and kill. This may lead to complete AI in future wars.
These Drones need no human oversight. Based on these, many Chinese companies are into the arms selling race.