Though Climate Change is a global issue, till date no country has taken a stringent step to curb this problem. if ignored, it may cost heavy to mankind.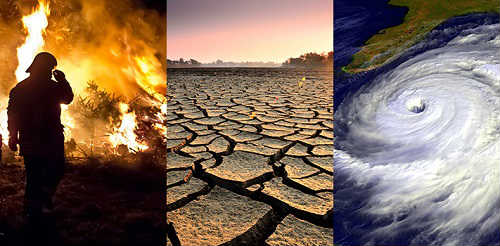 NATURE – ARE YOU ANGRY?
Nature is everything that can either make or break the existence of any living creature in this world.
It gives us each little thing we use in our day-to-day life such as the air we breathe which is the utmost necessity for the survival of any living thing on this planet.
We cannot define what is nature and pertain to a single thing /object. It cannot be put together as a thought unlike religion or belief are.
Will Nature be angry?
The answer would be "YES". If we consider the recent events that are happening in many places in the world, certainly we should accept it as Yes.
Recently, the Amazon rain forest which is considered as the vessel holding for the highest amount of world's oxygen level supplier is set on fire at the rate which has been seen before.
According to Amazon Environment Research Institute, the recent increase in the number of fires in the Amazon is directly related to intentional deforestation and not the result of an extremely dry season.
The Amazon is regarded as crucial in the fight against "Global warming" due to its ability to absorb carbon from the air. It is often referred to as the "Lungs of the Earth," as more than 20 percent of the world's oxygen is produced there.
Forest fires are common in the Amazon during the dry season, which usually runs from July to October every year. They can be caused by natural events like lightning strikes, etc.  But, this year it is believed that the fire is set intentionally by the local farmers and loggers to clear land for agriculture.
Head of the Biospheric Sciences Laboratory at NASA's Goddard Space Flight Center, Douglas Morton stated that
There has been a noticeable increase in large, intense, and persistent fires along major roads in the central Brazilian Amazon,
This month's NASA satellite data analysis indicated that the total fire activity in the year 2019 alone, across the Amazon, is close to the average to 15 years period.
Leaders Talk :
Brazil's President addressing amazon forest set on fire:
Brazil's President,  Jair Bolsonaro stated that Brazil is one of the best countries in the world at protecting its environment and fires are not destroying the Amazon rainforest.
He further claimed that that the rain forest was not a global property and the environmental relevance of the Amazon had been inflated.
In the past, Jair Bolsonaro was criticized for his skepticism towards climate change and the prioritization of the economy over- citing environment.
Later he announced to open a protected reserve in the Amazon to mining as he stated
use the riches that God gave us.
On 23rd August 2019, Indian Prime Minister Modi addressing the Climate Change in the UN Climate Action Summit held in New York said
NEED NOT GREED !  is the guiding principle of India.
He emphasized his belief that
an ounce of practise is worth more than a tonne of preaching.
Modi also mentioned that we need a revolution to create a behavioral change in people and It has been our responsibility, duty to protect the world's natural resources, and this is also part of our culture and belief.
The United Nations (UN) Secretary-General Antonio Guterres called on world leaders to put forth their concrete plans, and ambitious actions to solve the existing severe climate crisis. He mentioned that there is a lot of work being done around the world to address climate change and also accepted that to meet this big challenge head-on, there isn't enough being done to solve this challenge as there should.
Also, read : Excavations at Keezhadi of Tamil Nadu connects Indus Valley civilisation
He proposed a comprehensive approach that considers not only education, values, and lifestyle, but also development and philosophy.
He concluded saying that this year, on 15 August, on the occasion of India's Independence Day celebrations, a nation-wide stand was taken against single-use plastic abolition.
An activist from Spain, Greta Thunberg spoke about climate change emotionally. She is one of the youngest activists who has been working on Climate change.
Recently she caused a stir at the United Nations with her criticism on world leaders for inaction on climate change. She questioned the leaders saying
How dare you! You (the leaders) have stolen dreams and childhood with empty words.
She mentioned that people are suffering, dying and the entire ecosystems are collapsing. She warned that we are at the beginning of a massive extinction, But all the leaders were only worried about Money and speaking fairy tales about eternal Economic Growth.
Conclusion :
The time is running out. But the world leaders, citizens are still on the first step of thinking. Nature may be cruel if it is ignored.