A document on security assessment released on thursday by Japan has promoted China ahead of North Korea in the threat list for the country.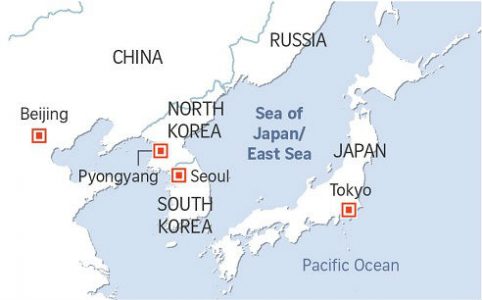 For the first time, Beijing has achieved second place in the Defence White Paper released by Tokyo. Main reason that has been mentioned by Tokyo is the China's growing military power and its funds allocation. A report suggest that China has raised its defense spendings this year by 7.5% which comes to about $177 billion.
In addition to these, Japan claims a frequent air and sea patrols near it's western Okinawa islands and on the Western Pacific by Beijing is a factor of worry. Japan has stated that these moves by China is a matter of national security concern.
On the other hand, Tokyo is forced to spend more on its defence now, to stay ahead of China's modernizing military,. The latest budget of Japan has a demand for 115.6 billion yen by its Military for buying Lockheed Martin F-35 stealth fighters which includes 6 short take-off and vertical landing (STOVL) variants of helicopter carriers, stealth jets, US made interceptor missiles and other equipment.
The Association of Southeast Asian Nations (ASEAN) include Australia and India as Japan's Partners. Japan has threats mainly from North Korea as its near neighbour apart from China.
South Korea and the US are supporting Japan for its defence requirements. But in turn Japan has to spend more on its defence for security enhancing reasons. In a blow to Japan, the US and South Korea has not revived an intelligence deal that was signed after the World War-II with Japan.
China has also disputes over the South China Sea. It has its own version of deploying heavy armed forces in the region. China claims the steps are just for maintaining peace in that part of the ocean.