A new threat from China is crouching towards the world in the form of a new Virus, Corona. This came into the limelight after the death of a person on Monday.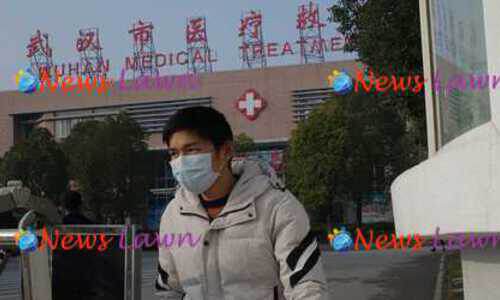 The third death has marked the intensity of the deadly Coronavirus that is rapidly spreading. Normally contagious diseases get spread fastly in winter seasons. However, there is no confirmation about the human-to-human transmission of this virus so far. But at the same time, it cannot be ruled out that this virus cannot be spread in such a manner.
Coronavirus first emerged in China's central city of Wuhan. China has officially announced the Coronavirus cases as 140. Also, the total number of known cases worldwide stands at 201 approximately.
Coronavirus is underscoring the challenge for health authorities that are seeking to contain the outbreak. This is now a mysterious virus that is threatening the health of humans presently. So far the health authorities think of a connection to Severe Acute Respiratory Syndrome (SARS).
Earlier, in 2002-2003, nearly 650 people got killed in China and Hong Kong due to SARS. There are fears that Coronavirus may be more powerful than the SARS.
China's official Daily newspaper published that the government should disclose all information related to Coronavirus and should not repeat the mistakes made with that of the SARS.
Previously Chinese officials covered up the SARS outbreak for weeks-long before it resulted in a growing death toll. Rumours forced to reveal the SARS epidemic. As per the newspaper editorial
Concealment would be a serious blow to the government's credibility and might trigger greater social panic,
The World Health Organisation (WHO) said in a statement
an animal source seems the most likely primary source,

some limited human-to-human transmission occurring between close contacts,

New cases in China is the indication for increased searching and testing for (the virus) among people sick with respiratory illness.
Many International airports have recommended a health check and temperatures check for travellers coming from China.