Rajapaksa brothers will share power in Sri Lanka. Mahinda Rajapaksa has been appointed as Prime Minister by his younger brother and President Gotabaya Rajapaksa.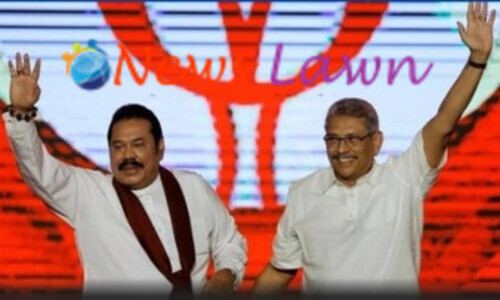 Mahinda Rajapaksa who served as 6th President of Sri Lanka during 2005- 2015 (2 consecutive terms) is also South Asia's longest-serving leader. Mahinda also served as the 18th Prime Minister of Sri Lanka during 2004-2005.
As per the year, 2015 legislation or the 19th amendment of the Sri Lankan constitution confines the President Post to a single person for only 2 times.
Mahinda is not eligible to contest for the post of President for the third time as per the 19th amendment. Hence, Gotabaya was chosen to contest for the post. Gotabaya Rajapaksa is elected as the 8th President of Sri Lanka in recently concluded elections.
Present Prime Minister Ranil Wickremesinghe has resigned for the post following the defeat of his party's presidential candidate Sajith Premadasa's defeat. Today, Wickremesinghe has announced his resignation officially.
Mahinda Rajapaksa will take the charge as Prime Minister of Sri Lanka from Thursday, 22, 2019 for the third time. Sri Lankan parliament's 5-year tenure completes in August 2020. But the parliament is likely to get dissolved by March 2020 based on the latest election results.
Though, Wickremesinghe has a legal right to continue as the Prime Minister of Sri Lanka till the Parliament dissolution, he chose to step down immediately.
Outgoing President Maithripala Sirisena will hand over the charge to the newly elected Gotabaya Rajapaksa. Now, the power will be shared by the two Rajapaksa brothers in ruling the country.
On the other hand, the defeated party is facing some internal disturbance. Premadasa, who resigned for the post of Deputy Leader is in a mood to quit politics if he is not chosen as the leader of the United National Party (UNP).