Hot temperatures and high winds force Australians to evacuate the blaze devasted parts of the country since 2019 September.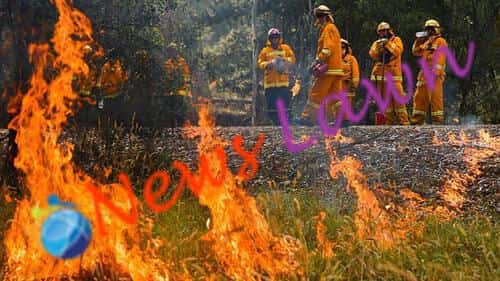 The administration has urged the residents in the path of bushfire to evacuate at the earliest as there are expectations of heavy hot winds that may blow through the area. There are chances that these winds may regenerate the monster fires. There are heavy smokes that covered the major cities in Australia.
Surprisingly, Australian Prime Minister Scott Morrison has not addressed this issue until now which has drawn criticism at home and abroad. Climate Change might be one of the dangerous challenges for the Australian government in the coming days due to these unprecedented bush fires devasting.
The New South Wales government has announced $690m Australian Dollars for the coming next 2 years for handling the wildfires. It is to be remembered that Australia is the biggest producer of coal in the world.
On Jan 9, 2020, the Australian Bureau of Meteorology Annual Climate 2019 statement has figured 34.7 Fahrenheit during the year which indicates 1.52 degrees high, which is all-time record high temperatures. There is an adverse effect of these high temperatures on the average rainfall during the year which is recorded as 10.9inches or 277.6mm
The bush fires that raged 5 months ago have devasted major forest areas in Australia and also responsible for the huge loss of animal lives along with the death of 26 humans. These unprecedented fires have destroyed more than 2000 homes.
According to the ecologists of the University of Sydney have announced that about a billion animals got killed and injured because of these fires. Apart from this, the Australian government has announced the killing of 10,000 Camels in a span of 5 days starting from today. As Camels drink more water, the Australian government decided to kill these animals.