As a counter step to China-Pakistan joint naval exercises in the Arabian Sea, India has deployed its most powerful and largest aircraft carrier INS Vikramaditya.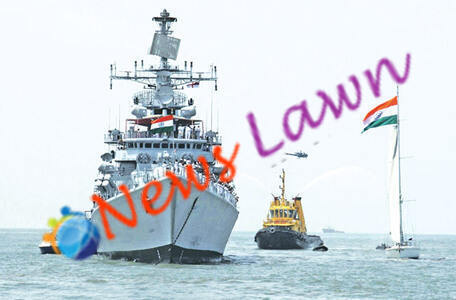 China and Pakistan have started their exercises in the Northern part of the Arabian Sea with the name called "Sea Guardians 2020". The exercises included both the country's warships and submarines.
Deploying its warship in the Arabian Sea by India can also be seen as a strategic step as China, on one hand, planning to expand its footprints in the Indian Ocean region. In recent times, Chinese action in the Arabian Sea has increased a lot. Beijing has deployed 8 warships in the Sea.
According to the Indan Navy officials, Chinese oceanic research vessel was driven away from the Indian controlled waters near the Union Territory, Andaman And Nicobar Island in September month of 2019.
India has increased the surveillance in the water especially after the Bagalkot air strikes made on Jaish-E-Mohammed training centers inside Pakistan. These attacks were carried by India in February 2019.
Indian submarines, warships, and aircraft were kept on alert and operationally ready to meet any situation. INS Vikramaditya will soon operate 45 MiG-29K from its deck. They have been ordered by India to meet the growing security concerns from its neighbouring countries especially China and Pakistan. 5 MiG-29K is the costliest single weapon carriers India has ever bought.
In Indian weapon's gallery, apart from INS Vikramaditya, nuclear submarines INS Chakra and INS Arihant were deployed in the Arabian Sea. These were exhibited during the India Navy exercises – "Tropex 2019".
According to the sources, China presently has 10 Nuclear Submarines, 33 destroyers, 42 Corvettes, 50 diesel-electric submarines, and 54 Frigates.
China is helping Pakistan to develop its deepwater Gwadar port in the region. But this is not a concern for India as it is undoubtedly holding the upper hand in the Navy wing.