Tensions are rising with their neighbours for India. China and Nepal have created serious situations for India to tackle at the time when the world is tackling with Coronavirus.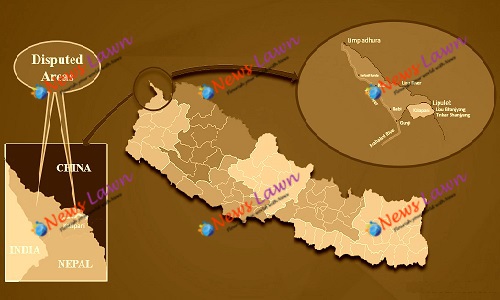 On one side, India-China standoff and on the other India-Nepal standoff on border issue has created a new topic among the world nations.
Nepal has tabled a new map related to its territories in their Parliament. This will facilitate the Oli's government to make a constitutional amendment. It is believed that the opposition party is also supporting the map update proposal. As per the latest map, some of the Indian territories have been included in Nepal's land. This has been seriously condemned by the Indian government.
Nepal prime minister Khadga Prasad Sharma Oli has conducted an all-party meeting on last Tuesday. He saught opposition support to pass the amendment in parliament so that strategically key areas of Lipulekh, Kalapani, and Limpiyadhu of India can be included as their territory.

The ties between Indian and Nepal came on the verge of breaking after India inaugurating a direct 80 km long road through Lipulekh on May 8, 2020.
Nepal claims that the road was built in its territory. But India has rejected such claims as false and baseless. India has declared that the road was built well within the Indian territory and said that Nepal cannot succeed in such false claims. This has facilitated the Oli's government to raise a sentiment among the Nepalese against India.

India claims Kalapani as its integral part and a district of Uttarakhand state whereas Nepal claims it as their part in Dharchula district.
Presently India has just expressed anger over Oli's move for an updated map proposal. India also thinks that the Nepal government is trying to lure China with such acts. There are indications that Nepal has dared to include the Indian territory in their map just because of the Chinese support.