Income Tax of India is set to launch instant Permanent Account Number (PAN) cards facility through online using Aadhaar details.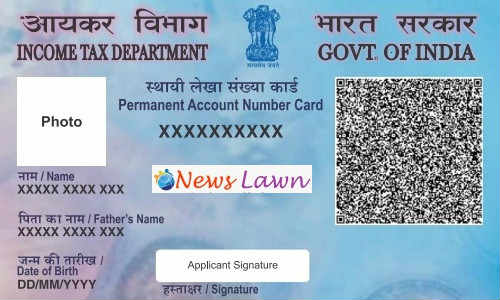 This facility is expected to be launched in the coming next few weeks through out the country. As of now, this facility it is expected chargeable. The PAN card will be termed as electronic PAN (ePAN).
As a part of digitization and speedy process in issuing PANs, the IT department has taken up this procedure. Using Aadhaar details, PAN will be issued very easily as all the details will be available in Aadhaar database.
To obtain ePAN, the applicant should have a registered mobile number in Aadhaar. OTP will be sent to the same mobile number. In order to prevent frauds and forgery . a QR code is made available. It will capture the data related to location and photo of the applicant.
Till date, the Income Tax (IT) Department has issued nearly 62,000 ePANs. As per the latest and existing Reserve Bank of India (RBI) guidelines, an individual should mandatorily furnish PAN details when his or her financial transactions exceed Rs.2.5 lakh in a fiscal year.
As the financial transactions are now linked to PAN, all the individuals, even for Banking are forced to furnish details. Hence, the number of PAN applications are raising day to day. The waiting period is also a bit high due to huge applications.
Till date, the applications are being downloaded  from the official website and is being submitted physically at the centres. But the introduction of ePAN may change this situation, if the awareness spreads among the applicants. Applying for duplicate PAN may also avail ePAN as an alternate.