Elaine Herzberg, a women aged 49 years got killed in an accident in Arizona by the Uber's self-driving vehicle. The incident took place on 18th March 2018.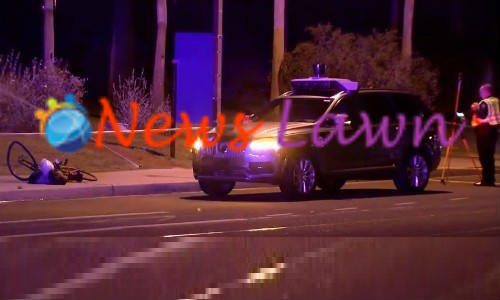 This fatal accident is first of its kind. Immediately the Uber has announced the suspension of road testing in Canada and the United States till December of 2018.
Also, read: Hyundai Elantra 2019 – India's First Bluelink connected Premium Sedan
Regarding to the death of Elaine Herzberg, a spokesperson for Uber's self-driving car effort told –
adopted critical program improvements to further prioritise safety. We deeply value the thoroughness of the NTSB's investigation into the crash and look forward to reviewing their recommendations.
According to the US National Transportation Safety Board (NTSB), Uber Technologies Inc self-driving Volvo SUV vehicle had failed to identify properly the road crossing person as a pedestrian.
As per the analysis of NTSB with respect to the Arizona accident case, software should have detected the pedestrian  289 feet or 88 meters or 4.5 seconds before the impact. The car's system would have started to apply the brake before 4 seconds of the impact.
The report also said
The system design did not include a consideration for jaywalking pedestrians,

communicated several safety-relevant issue areas (to Uber) that were uncovered during the course of the investigation.
aprt from the above, it also indicated about the flaws that were responsible for the crash. Apart from this, there were 37 other incidents in 18 months span that showed the loopholes in self-driving vehicle software.
On November 19th, NTSB will meet to discuss about the Arizona incident. As the Automobile industry is planning to induct the Self-driving vehicles into commercial usage, the safety concerns remain uncertain.
However, as per the law, Uber cannot be convicted or made liable in self-driving vehicle crash cases.