After a clear mandate from the people in support for BREXIT deal, UK's Prime Minister Boris Johnson has intensified his efforts in this matter.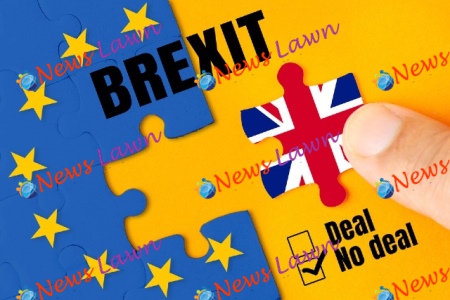 The Brexit deal got the nod from Queen Elizabeth II to become Law. Almost the deal was in doldrums for 3 years without proceeding further. At last, Johnson succeeded in finalizing the deal according to the best interest of the nation. As of now, the UK will be leaving BREXIT by 31st January 2020.
Brexit Secretary Steve Barclay has officially stated –
Her Majesty the Queen has now granted #RoyalAssent to the #BrexitBill which therefore becomes the #BrexitAct. Enshrined in law, this enables the UK to leave the EU on 31st Jan. pic.twitter.com/hzv2o2bMfr

— Steve Barclay (@SteveBarclay) January 23, 2020
The BREXIT Deal is no more a deal now its a law now as the Queen has given her assent. Prime Minister will sign the withdrawal agreement in the coming days as there are just a few days left according to the previous negotiations. Johnson will formally take a consent vote in the European Union Parliament on 29th January 2020.
Earlier, UK struggled a lot to get consensus for BREXIT deal. Almost all the political leaders mulled a lot to declare their stand. This was the case of Prime Minister of UK. In one sense, Johnson dared to take a concrete stand and step towards the decision. Accordingly, he went for the General elections and got the people's mandate in his favour.
Read More:
UK Parliament suspended after latest Brexit defeat for Boris Johnson
Britain unveils new and final Brexit plan with warning