WADA (World Anti-Doping Agency) banned Russia for four years for indulging in Doping Scandal. The decision was announced on Dec 11, 2019, at Lausanne, Switzerland.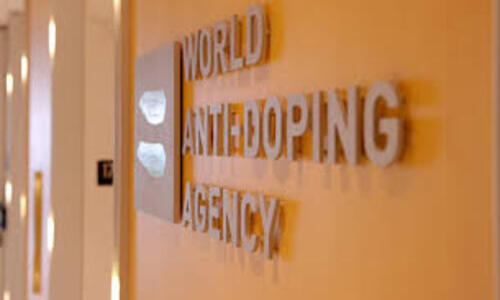 WADA ban Russia from participating in all the major sporting events in these 4 years which include Olympics 2020 and Football World Cup 2022.
WADA has alleged Russian agencies for involving in malpractices in a doping test conducted for its players. Hence, the ban was imposed on it for 4 years unanimously.
However, there is a possibility for Russian players to participate in the coming events on a neutral flag rather than representing Russia or under the Russian flag. At the same time, the Russian Prime Minister, Dmitry Medvedev and President Vladimir Putin have stated that Russia would appeal against the ban in Court of Arbitration for Sport (CAS) within 21 days from now.
Earlier in
The Russian Prime Minister Dmitry Medvedev said
It is obvious that significant doping problems still exist in Russia, I mean our sporting community,

But on the other hand the fact that all these decisions are repeated, often affecting athletes who have already been punished in one way or another, not to mention some other points – of course this makes one think that this is part of anti-Russian hysteria which has become chronic.
WADA President Sir Craig Reedie stated about the ban –
determination to act resolutely in the face of the Russian doping crisis.
He also added –
For too long, Russian doping has detracted from clean sport. The blatant breach by the Russian authorities of Rusada's reinstatement conditions demanded a robust response.

That is exactly what has been delivered.

Russia was afforded every opportunity to get its house in order and rejoin the global anti-doping community for the good of its athletes and of the integrity of sport, but it chose instead to continue in its stance of deception and denial.
Speaking on the same issue WADA Vice-President, Linda Helleland said –
I wanted sanctions that can not be watered down,

We owe it to the clean athletes to implement the sanctions as strongly as possible.
The entire episode started after Russia's Anti Doping Agency (RuSADA) was declared non-compliant for manipulating January 2019 laboratory data handed over to WADA's investigators.