Chinese forays into Indian territory have created tensions between both countries. Both India and China have pumped additional military troops along the LAC.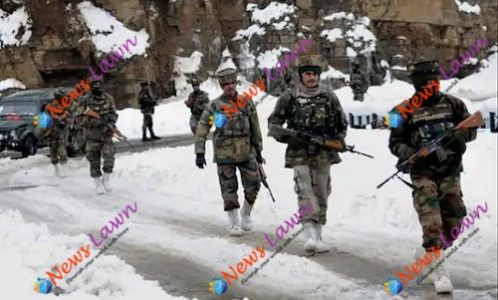 On Friday, Indian Army chief General M M Naravane visited 14 Corps in Ladakh. It is believed that Naravane took the view of the situation along the border amid tensions between India and China.

For the past few days, tensions at the borders have increased. India and China share a border that stretches about 3,488 km from Ladakh to Arunachal Pradesh.
According to the Indian military official data, around 80% of the Chinese transgressions took place in the Eastern Ladakh region. Earlier this month, Indian and Chinese troops have encountered each other causing serious injuries on both sides.
It is believed that the construction of a new road by India in the Galway area has created tensions between India and China. India has clarified that the construction is well within its territory. But China has strong objections over it. At least 5 rounds of talks were held to de-escalate tensions. But no fruitful result was yielded from those talks.

On May 5th and 6th, 2020 violent clashes took place between Indian and Chinese troops. In those clashes, around 250 soldiers from both countries clashed with iron rods causing heavy injuries. In a separate clash, nearly 150 soldiers from both sides clashed with each and other by pelting stones that caused injuries.

Aggression from both side soldiers has escalated the tensions across the disputed line of actual control. On the Indian side, to date, all the intrusions and transgressions were commented as routine and temporary. But this time, the Indian army has taken the transgressions seriously and reacted strongly which the Chinese counterparts couldn't digest. Chinese media has warned the Indian army that such actions may cause heavy costs.