The latest information from the Chinese National Health Commission has officially announced that the death toll has risen to 722 worldwide due to Coronavirus.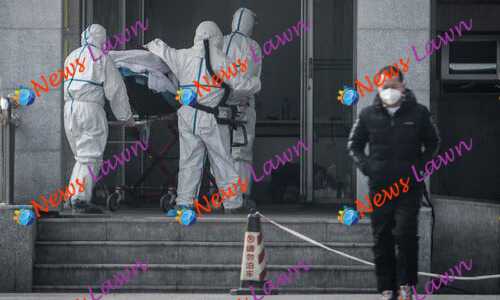 The death alone in China stands high as the Coronavirus has its base in the Wuhan province. The deadliest virus has affected 34,546 people alone in mainland China as on date.
According to the data available Coronavirus has spread to around 27 countries as on date and affected 320 people after killing 630 people.
World Health Organization has already declared the Coronavirus as a Global Threat. WHO says $676 million is needed in just three months to fight this deadly virus. Many countries have imposed travelling ban.
Yesterday, one of the most grief as well as sad news is that a Doctor died of the virus who initially identified it and cautioned people. At the start, he was arrested for doing so. But later the version of Dr Wenliang turned to be correct and the government has realized its mistake.
But his death has raised a momentum among the people where the demand for the freedom of speech has come into the picture. Overnight, Dr Wenliang has become a national hero as the netizens have posted and shared slogans supporting him.
China's ruling party is facing a tough time as the virus widespread conditions have worsened the public health. However, China president Xi Jinping has vowed to defeat the virus and
Health researchers suspect the Pangolin for the spread of the virus from bats. Firstly, Snake was suspected for the spread of the virus from bats. But now the version has changed and pointed towards Pangolins. But the main creature Bats remain as the primary species for the Coronavirus. To remember, Ebola was also caused because of Bats.