Whole-time Director and Chairman of Bajaj Auto Limited, Wipro CEO and Managing Director and IBM CEO are in the row of stepping down from their positions.
As a whole, it seems to be the season of retirement from the top executive of giant companies. One by one the decision of resignations from the posts they were holding is being announced. In a row, Rahul Bajaj, Abidali Z Neemuchwala and Ginni Rometty announced their decisions of stepping down from the responsibilities they were holding all these years.
Bajaj Auto Limited
Rahul Bajaj, a well-known personality for the Indian Automobile users has decided to quit his post as a whole-time Director and Chairman of Bajaj Auto Limited. He is aged about 75 years at present and served the company for almost 5 decades. But he will be continued as non-executive Chairman for the company. The main reason is cited his age factor behind the decision.
Stepping down from the post of Chairman and Director will need consent from the Bajaj Auto Limited company shareholders as per the SEBI (Securities and Exchange Board of India) rules and regulations.
Wipro Limited

Abidali Z Neemuchwala, Chief Executive Officer (CEO) and Managing Director of Wipro has resigned citing family commitments as the reason behind his decision. Confirming the stepping down of Neemuchwala company said –
We thank Abid [Neemuchwala] for his leadership and his contributions to Wipro,

Over the last four years, Abid helped build a strong execution mindset, drove key acquisitions and scaled [up] our digital business globally. We wish him the very best for the future.
In response to the thanking statement by the Wipro limited, Abidali said –
lt has been my honour and privilege to serve Wipro, a company with a rich legacy of almost 75 years,

We have made considerable progress in our transformation journey, improved our delivery engine and institutionalised deeper client centricity. I thank Azim Premji, Rishad, our board of directors, my Wipro colleagues and customers for their support over the years.
IBM
After serving a long term and bringing a transformational change in IBM, Ginni Rometty will be stepping down as CEO by this year-end. She was the key role player in bringing out the company from the crisis. During her term, she acquired Red Hat and introduced Cloud Technology and maintained the Company's own services.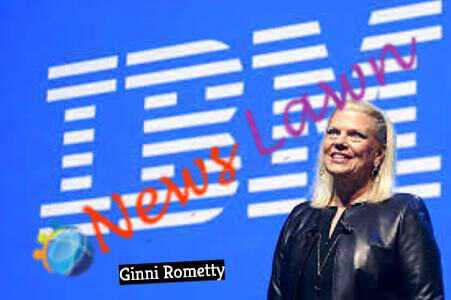 She has triggered a new era which is flagged as 3rd-time transformation in IBM's history. She is also remembered as the only women CEO for IBM to date.