At least 22 Palestinians got killed in Israel's targeted killing on Wednesday 13th Nov 2019. Reports suggest that deadly firing raged in the Israel-Gaza area.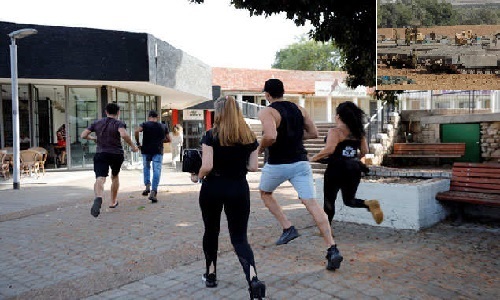 Israel and Palestina were involved in exchange of fire, as Israeli forces killed a top Palestinian Islamic Jihad commander Baha Abu al-Ata along with his wife Asma.
Islamic Jihad militant groups retaliated with rocket launches. The Palestinian militants responded heavily with strikes on Israel, though no casualties were reported on Israel side.
On one side Israel is political doldrums. The Prime Minister has not yet been elected for the country as the elections mandate was unclear. And these fresh attacks on Israel-Gaza strip has heated the political situation in the country.
World countries have urged to halt the fighting. United Nations chief Nickolay Mladenov is expected to arrive in Cairo for talks related to the ongoing fighting in Israel-Gaza strip.
The situation seem to be unstoppable as the risk of further escalation at Gaza is expected. But unexpectedly, the Gaza's 2nd largest militant group has announced a ceasefire. This ceasefire was mediated by Egypt successfully.
But Israel has not confirmed about the ceasefire. however, the Israel official spoke person has only stated that Israel would only respond to attacks and nothing apart from that.
From 2008, three wars were fought between Israel and Palestina. According to the army sources of Israel, around 220 rockets were fired at Israel of which dozens have been intercepted by Israeli Air Defences. Though man were intercepted there are few casualties related to properties. One of the sources have said that few were injured but they were treated immediately.
If the situation remains peace in the region, then the political instability in Israel may be sorted out. The focus may be on the Prime Minister election once again.