Kia Motors has revealed its new electric concept all-wheel-drive SUV-coupe that will start a new wave in automobiles design as well as technology.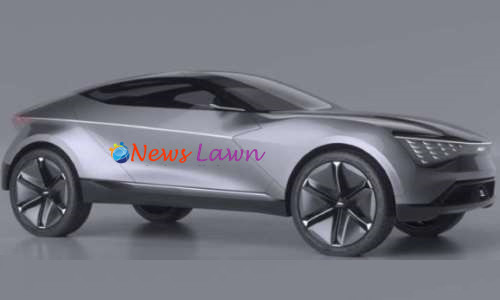 The name itself suggest that it is a future concept car. "Future" and "On" combination is Futuron. According to Kia about the design, interiors and technology –
hints at the switched-on, electric nature of future SUV designs

involves a series of taut, flowing shapes which twist, expand and contract around the body, resulting in a sleek, streamlined and aero-efficient profile

flows out of the driver-side door and wraps around the steering wheel in a seamless arc
Initial information regarding the Futuron is that it is a fully electric power-train vehicle and consist of high-capacity battery which is fitted at the bottom.
Interiors
Starting with the drivers cockpit, its is fully sophisticated and equipped with latest technology. GUI (Graphical User Interface) has been fully utilized in designing the driver's cabin. The dashboard's center is merged with both infotainment and instrument cluster display.
Further these are inter-linked to the steering wheel for displaying purpose. This will facilitate the driver to know the information regarding the car, autonomous driving, navigation and power-train. The steering wheel also retracts with the activation of autonomous driving.
Kia Futuron Electric concept car is made out of flexible materials which facilitates the driving position to set upright or in a reclined position when its is in autonomous mode.
For ambient lighting system, the interior design features 'Star Cloud'. The GUI is fully operated by the Artificial Intelligence (AI) technology.
Exteriors
The highlight of the concept is that it responds to the physical movements and gestures. Futuron sports a light strip that encircles the vehicle.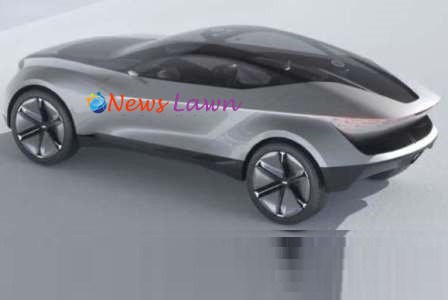 The roof is designed in a diamond shape which incorporates LiDAR (light detection and ranging) sensors. This will enable the driver for Level-4 autonomous driving.
It is built around a 360-degree design resulting in streamlined, aero-efficient and sleek design. The front of the Kia Futuron is designed so that it represents Kia's signature of "Tiger Nose" and "Star-Cloud" designs for the tail lamps as well as headlights.
Coming to the dimensions of the Kia electric car, it is 1550mm tall and 4850mm long with a wheel base of 3000mm length. This is a 4W (4 wheel) or All Wheel Drive (AWD) vehicle.
Kia Motors Carnival MPV will be launched at Auto Expo 2020 which will be a second product in India.