Xiaomi has launched a range of latest Mi Smart gadgets which include Smart Water Purifier, Smart Band and a motion-activated Night Light 2 in India.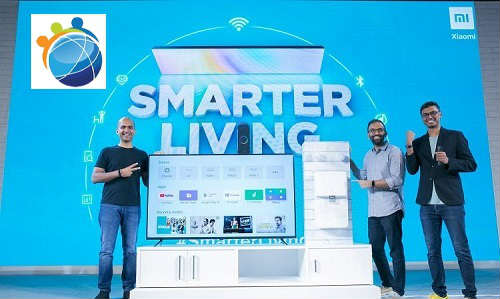 After becoming the top seller in the Indian smartphones market, Xiaomi has launched some of the smart gadgets that are essential for all sections of people.
Adding to the existing models of smart televisions, Mi TV 4X range with 4 variants (65″, 50″, 43″, 40″) were unveiled by the Xiaomi.
Mi TV 4X (65″, 50″ and 45″) Smart TVs will sport a 4K HDR 10-bit display. Mi TV 4X (40″) will sport a full HD display. All the models are equipped with Vivid Picture Engine (VPE) which is Xiaomi's owned technology.
All these smart TVs come with a redesigned version of PatchWall based on Android 9 Pie OS. Apart from these Mi TVs are integrated with Google's Data Saver Mode, Netflix and Amazon Prime. PatchWall now provides a large selection of the latest 700,000+ hours of digital and 4K content from 18 different content partners.
20W stereo speakers are fitted to support DTS-HD, multi-channel and Dolby Audio which delivers a cinematic experience.
For the first time in India Xiaomi is launching Mi Smart Water Purifier (RO+UV). It comes with a 5level purification. A three-stage process – Polypropylene + Activated Carbon (PPC), Reverse Osmosis (RO) and Post Activated Carbon (PAC) will filter the water in a step by step process.
An in-tank UV light fitted in the Mi Smart water purifier will remove bacterial impurities (metallic and bad Odour) from the water. Mi Smart water purifier can be connected to the Mi Home app get real-time updates. These updates include the TDS level of the water being purified and filter life. Filter cartridge replacement needs no AMC or cost.
Based on the Smarter Living 2020 event, Xiaomi has announced the launch of Mi Smart fitness wearable Band 4. This is an upgraded version of the existing Mi Band 3 fitness wearable bands.
Mi Smart Band 4 is considered as a smart gadget that is between a smartwatch and a fitness tracker.
Another Xiaomi smart gadget is Mi Motion Activated Night Light 2. This is also launched based in the Smarter Living 2020 event. This is also the first kind of smart gadget launched by the Chinese company in India.
It can be termed as a versatile night lamp that can Turn ON automatically when motion is detected. It shuts off automatically within 15 seconds if no motion is detected.