Zapp i300 is the only electric scooter that has passed through the wind tunnel test. The new i300 will be introduced in the UK market first.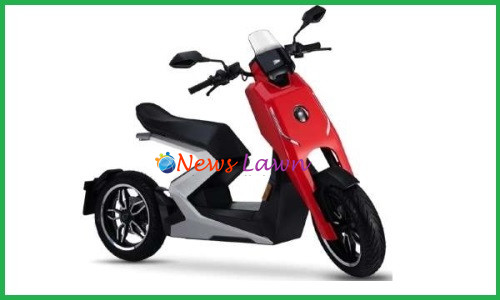 As the automobile industry is moving towards electric vehicles manufacturing and introductions, many small and big companies have come out with their innovative and creative ideas. They have started Electric vehicles (EV) demonstrations in the Automobile market.
Zapp is a UK based company and it has introduced the new electric vehicle which is equivalent to that of a capacity of 300cc as the name suggests.
Zapp i300 has adopted a new look with its innovative and modern looking with sculpted design. Though it is a lightweight vehicle, the load-bearing capacity cannot be undermined. Built on a single piece of aluminum, it has performed the wind tunnel testing successfully.
The design facilitates a luggage shelf and a hard luggage box that has to be purchased separately in a supported accessories list. This extra luggage carrier facilitates two face helmets and an extra battery.
As of now, the feature and specifications are not fully disclosed by the company in detail. But the leaks hint that the i300 will be fitted with a high-resolution display screen that is placed on the handlebar like all other scooters and motorcycles. The e-scooter health information will be displayed for the driver on the screen.
Looking at the engine specifications, it will have a maximum torque of 587Nm with a churning maximum capacity of 14KW. The engine power is transmitted through the carbon fiber belts to the rear wheel.
Two batteries are placed with 5kg weight each to supply power to drive replacing the fuel tanks. The lithium-ion batteries support the i300 to drive for 4hrs with the maximum speed of 96KMPH. An extra battery pack is also made available for more distance assistance.
The acceleration speed as per the company is 0-50 kmph in 2.35 seconds. The top speed of 0-70kmph can be achieved in 4.10 seconds.